MBA 12 (Master Builder Agency) PUBLIC MUTUAL BERHAD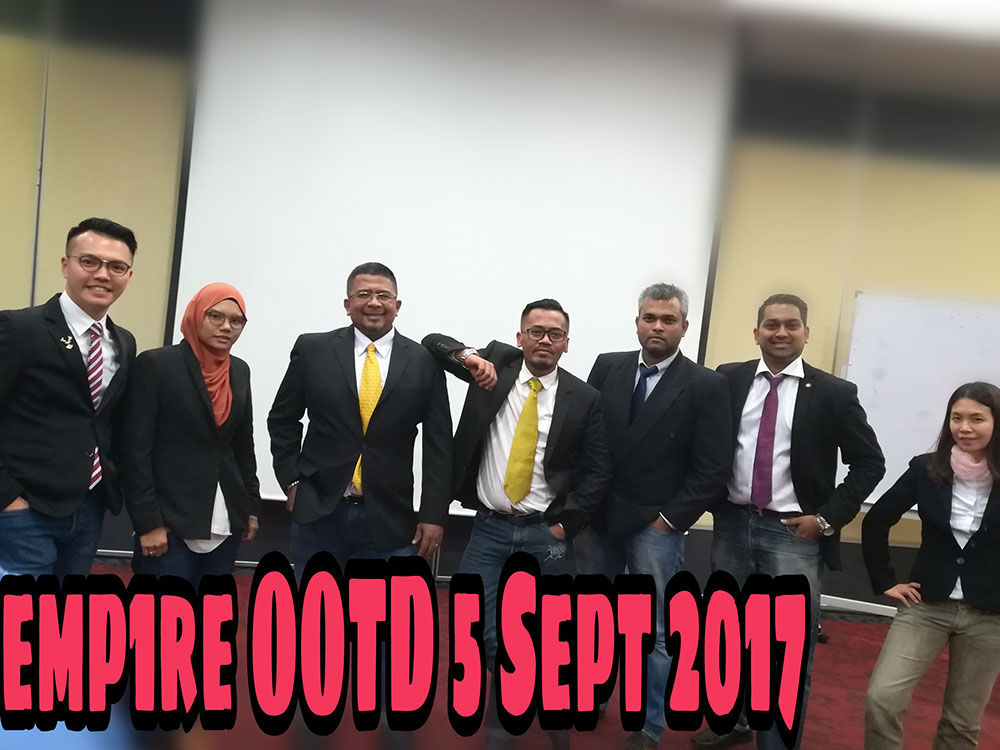 This is my team. We call it EMP1RE.......consist of Malay, Chinese & Indian. We come from different backgrounds different styles different methods but when we're in the team we move as a team. Our facilitator Mr Shaiful Faizal Khalid, my team leader AS Gopinathan Gynasegaran, AM Jason Yew Jia Sheng, AS Vasanthan Varathan , AS Adeline Suhaila Azizi, AS Venus Gan and me AS Mohd Fadzli bin Abd Rahman.
The first time we met we didn't feel different as we know what our targets are and all of us know what to do with just a simple instruction. Alhamdulillah from  day one ie 11 of April until 13 of April 2017 for the orientation we know we have the good factor among us.